Laing O'Rourke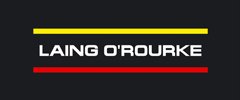 Editorials
Profile
Laing O'Rourke is a multidisciplinary design, manufacturing, engineering and construction group. Through our global network, we have a presence in a wide variety of sectors across Europe, the Middle East, Canada, Australia and Southeast Asia.
Our capabilities cover the full lifecycle of buildings and infrastructure. This means we are involved before the start and beyond the completion of construction – from funding and planning a development to managing the end product. The combined expertise of our in-house delivery businesses enable us to engage in some of the largest and most complex projects, including the London 2012 Olympic and Paralympic Park.
As an engineering enterprise, Laing O'Rourke is actively challenging and changing the industry through the adoption of innovative design and delivery approaches. Working with pre-eminent academic institutions and research bodies, we are developing new products and systems to make the construction process safer, smarter and more sustainable.
Considering applying to Laing O'Rourke? Applications open in November so take a look at their website to find out more.
School leaver opportunities
We are Laing O'Rourke. We design and build iconic buildings and complex infrastructure projects used by millions of people every day - and we're always looking to create structures that will help build a better future for everyone. Our expertise allows us to work on some of the largest and most complex projects in existence. Join us as a School & College Leaver and you'll have the opportunity to work on some amazing projects with some exceptional people.
Our five-year School & College Leaver programme combines studying for an accredited degree with real on-the-job experience. You'll work alongside experienced Laing O'Rourke professionals on live projects, and attend university at the same time. Throughout you'll learn innovative engineering and construction techniques, and get to know colleagues who'll continue to support you throughout your career at LOR.
We have opportunities for School & College Leavers in many areas, from Civil Engineering and IT to Planning and Quantity Surveying. We'll pay for all your university fees, and there's even an achievement award when you complete the relevant professional qualification. If you've got or on track for 96 UCAS points or more, please apply.
Apprenticeships
We also offer apprenticeships which provide practice-based training for people who want to learn new skills and gain qualifications while working. As a Laing O'Rourke apprentice you will work with experienced tradesmen and construction professionals while completing a structured programme of study. All of this will allow you to develop a broad set of technical and trade skills, while achieving a recognised qualification.
Applications are now open so visit our website then to find out more and apply. Last year we recruited electricians, heating and ventilation fitters and carpenter joiners mainly in London and the South East, South Wales, Wolverhampton, the North West and Scotland. We ask that you have or are on target to achieve 3 Cs at GCSE in Maths, English and Science and have a passion for working in the construction industry.
Salary & benefits
Laing O'Rourke offer a competitive salary and benefits package to all employees. To find out more click here!
Requirements
To be eligible for our school-leaver programme you will need to be on track to achieve either three A-levels at grade C or above or an equivalent qualification.
For the apprenticeship programme, we ask that you have or are on target to achieve 3 Cs at GCSE in Maths, English and Science and have a passion for working in the construction industry.
Apply
We open for online applications in mid September, closing at the end of March, with assessments throughout the spring. If successful you would join us full-time in September whilst starting your part-time degree. The assessment and selection process begins in January, so we recommend you apply early to be considered.