Johnson Controls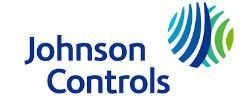 Profile
At Johnson Controls, we're shaping the future to create a world that's safe, comfortable and sustainable. Our global team creates innovative, integrated solutions to make cities more connected, buildings more intelligent and vehicles more efficient. We are passionate about improving the way the world lives, works and plays. Our commitment to sustain and our legacy of innovation spans more than a century, dating back to our roots in 1885 and our invention of the first electric room thermostat.
We are committed to helping our customer win and creating greater value for our stakeholders through strategic focus on our buildings and energy growth platforms. The future requires bold ideas, an entrepreneurial mind-set and collaboration across boundaries. You need a career focused on tomorrow. Tomorrow needs you.
School leaver opportunities
Johnson Controls do not offer School Leaver Programmes. Check out their Apprenticeship Programmes to see the exciting opportunities they offer!
Apprenticeships
Bring your passion for innovation and we'll challenge you to help us create a better tomorrow. We'll provide meaningful opportunities to learn from the best and brightest in the industry. As part of a global organisation, your work will impact lives around the world and steer your own career path.
An apprenticeship with us will see you building new skills, while applying your knowledge to real-world live projects. There will be plenty of opportunities to explore your potential and you'll enjoy full support from your line manager and a mentor. We are offering a full-time permanent Advanced Level 3 Apprenticeship Programme for talented people. This is a genuine alternative to university for people who have a passion for engineering and who want to launch their career with Johnson Controls. The apprenticeship will combine on-the-job work experience, with time at college to achieve a BTEC Diploma in either Electrical or Mechanical Engineering. You will also receive training and development within the Johnson Controls learning framework, along with a national induction and performance evaluation.
We have approximately 31 positions across England, Scotland, and Wales. These roles will include Electrical Installation Engineers, Design Engineer, Design Engineer for Sales, Controls Engineer, Mechanical Engineer and CAD Design Engineer.
Salary & benefits
This is a full time permanent role, with a salary of £10,500 and up with increases every 6 months based on performance. You will also receive 25 days annual leave."
Requirements:
Five GCSEs / Standards / Equivalent with minimum C grades in Math, Science and English
Proof of your GCSE / similar grades, preferably the certificate
Interest in Engineering
Enthusiasm to learn and an interest in problem solving
Self-motivated
Good IT skills
Excellent communication skills
Ability to work both independently and as a team player
Safety conscious
Requirements
Johnson Controls is looking for:
- Five GCSEs (or equivalent) at Grade C minimum in Maths, English, Science and IT/CDT (or equivalent).
-Proof of your GCSE / similar grades, preferably the certificate
- Enthusiasm to learn and an interest in problem solving
- Self-motivated
- Good IT skills
- Excellent communication skills
- Ability to work both independently and as a team player
- Safety conscious
- Although no engineering experience is required, candidates must show an interest in engineering and working in the area of fire & security.
Apply
Candidates must search by location once at the Johnson Controls Site.