IBM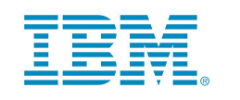 Business & Admin, IT, Management
Degree Apprenticeships, Advanced Apprenticeships, Higher Apprenticeships
Profile
There is no other company like IBM and there is no business professional like the IBMer. We are experts in nearly every technical, scientific and business field. We are citizens of,
and apply our expertise in, more than 170 countries. Yet we are united by a single purpose: to be essential. We do that by creating the most advanced technology to change how our clients work and run their businesses. And through them, IBMers change how the world works.

The world is at a major turning point: technology is enabling entirely new forms of business operations, business models, industries and outcomes. We have exponentially more power to reach the full potential of our life's work than any humans before us. This is our vision for the future.
School leaver opportunities
Begin your journey at IBM with skills, not degrees! Whether you have decided to go straight into work, take a gap year before University, or are exploring your options post-education, our IBM School Leaver programmes will enable you to gain the experience, skills and contacts you need to start building a bright future. If you have the right skills, there's a career for you at IBM.

You'll work on real projects, with real clients and real bottom-line deliverables. IBMers have the support of over 380,000 colleagues worldwide and work for leaders who reward diverse thinking and bold ideas. Our opportunities for School Leavers will give you everything you need to build a successful career.

Apprenticeships
Apprenticeships have changed. IBM has changed. It's not all about bits & bytes, cloud and cognitive. Did you know you can now achieve a management accountant CIMA qualification as an IBM Apprentice? Or become a HR Consultant? Or even become a Graduate with a degree qualification? All through the Apprenticeship route. Apprenticeships at IBM are all about picking up skills for the workplace and embarking on a long and successful career. We have your professional development in mind from the day you join us as a permanent employee. You will get lots of exposure and an experience you simply can't get anywhere else. In addition to the day job there are plenty of opportunities to get involved in social activities and volunteering with other Apprentices, Students and Graduates.
Salary & benefits
Salaries start at £18k and our benefits package is highly flexible so it can be tailored to fit your lifestyle and personal circumstances.
Requirements
You will need at least 64 UCAS points or equivalent.
Apply
Go to ibm.com/jobs/uk & download and complete our Apprenticeship application form. Once completed, please attach this to the online submission of your application.