Gowling WLG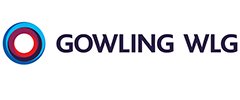 Editorials
Profile
An award-winning, creative thinking law firm with a breadth of big-name clients, we're in the market for talented, ambitious apprentices, keen to learn and develop within expert legal & business services teams. We have a unique open collective culture where, as apprentice, you'll be inspired by everyone around you.
A university education isn't for everyone- some people want to get out there and start working and earning straight away. Here you can obtain highly sought after qualifications, alongside a salaried career and invaluable experience in a commercial environment.
We are currently recruiting for both our Business Services and Legal Apprenticeship programmes starting September 2018 in our Birmingham office. To find out more and to apply, please visit our website.
School leaver opportunities
Gowling WLG aren't currently recruiting School Leavers, please see their Apprenticeship roles to see the opportunites they offer.
Apprenticeships
Business Services Apprenticeships
To work at a law firm, you don't need to be a lawyer. Did you know that a quarter of the firm is made up of our Business Services teams? If you are unsure of what career path to take and would like to explore a variety of opportunities and get involved in diverse, exciting work, then our one-year Business Services Apprenticeship is for you. You'll spend a year with one of our business services teams. Our business services teams are: Business Information Systems (IT); Business Development and Corporate Communications; Compliance; Finance; Human Resources; and Operations. This experience will put you well on the way to pursuing a career in marketing or finance, or becoming a technology expert or operations manager.
Legal Apprenticeships
Opportunities exist across a range of different legal practice areas including real estate, banking, construction and litigation. The Paralegal trailblazer apprenticeship is two years in duration and your academic and competency training will be through CILEx Law School which has long established links with the legal sector. Following on from successful completion of this apprenticeship there may be the opportunity for progression onto Chartered Legal Executive or Solicitor apprenticeship training.
Salary & benefits
Your apprenticeship starting salary is £16,000 in Birmingham.
A competitive salary is just one of the many benefits we offer. To mention only a few: private medical care; life and income protection insurance; pension scheme; £500 interest-free loan; childcare vouchers; and an employee assistance programme.
You may also like to know that we operate a cycle-to-work scheme. We help you with the daily commute through a season ticket loan. We have an active social club (with sought-after tickets for events) and a dedicated budget for staff entertainment (think drinks and annual party).
Requirements
There's no set type of apprentice and we really value people's different skills and perspectives. We are on the lookout for school-leavers who are:
Bright and intellectually sharp
Driven and proactive, keen to do more, learn more and develop more
Willing to challenge the norm and think broadly to find innovative solutions to complex problems
Team players
Prepared to go the extra mile