Fieldfisher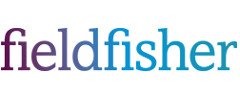 Profile
At Fieldfisher, people are vital to our success. Our clients choose us for our expertise, our understanding, and our insight. Without the support and fresh perspectives of our Trainees and Apprentices, this would not be possible.
But it's not just about providing award winning, cutting edge advice, it's about our relationships with our clients and with each other – we pride ourselves on our Fieldfisher community. We are a caring, sharing bunch with huge numbers involved in Corporate Responsibility. We promote inclusiveness and diversity, encourage innovation and endorse collegiality every step of the way.
Our offering is unique. Yes, you will get to work with some amazing clients like the BBC and Netflix, but you will also work with some incredible people who are industry experts in their field. These are the people who will guide and nurture you and inspire you to achieve great things.
We believe in giving you maximum exposure and a variety of experience, which is essential if you are to become the lawyer of tomorrow and be a trusted advisor to your clients. We encourage all Fieldfisher employees to bring their real selves to work, so there's a place for every background and interest at our firm.
School leaver opportunities
Fieldfisher are celebrating National Apprenticeship Week and we invite you to join us for a series of virtual events, taking place from the 8 February 2021 to the 12 February 2021. These events will provide an opportunity to get insider's view to life at Fieldfisher, our Solicitor Apprenticeship programme, our expertise and insights as well as why our clients choose us.

School Leavers and their Parents will also get the opportunity to meet with our Apprentices, learn top tips about our recruitment process and chat with our Early Careers Team, who are responsible for the recruitment and development of our Solicitor Apprenticeship programmes in the UK.

So, if you are a recent School Leaver and are interested in a career in law, visit our events page to see how you and your Parents can get involved.
Apprenticeships
Fieldfisher are looking for post A-level students dedicated to a career in law to join the firm in Autumn/Winter 2021, with a view to complete the Solicitor Apprenticeship Programme and qualify as a Solicitor.
This is a fantastic opportunity for anyone looking for an alternative to university and offers an alternative route to becoming a qualified lawyer in England & Wales outside of our training contract.
Our solicitor apprenticeship allows you to earn whilst you learn, with a structured programme, which is approximately six years in length. It combines paid work experience and training at a law firm with part-time study for a professional qualification.
The apprenticeship is an alternative path to going to University that offers the same career destination, but avoids the expensive fees.
What we offer
Permanent employment; we want you to join us for a long-term career at Fieldfisher.
Sponsorship of your qualification
Continuous learning and development in a supportive environment surrounded by leading lawyers and exciting clients
A range of sports teams, clubs, committees and networks to ensure you have fun along the way
Key Skills & Experience
Excellent written and oral communication.
Good planning and organisation skills.
Ability to work well within a team.
Keen to learn, resilient and adaptable.
5 GCSEs, including Mathematics & English, grade C or above (or equivalent).
Recruitment process
Online application
Application process
Assessment centre
2 weeks' paid work experience
We have designed our application process to be rigorous, yet fair. We review applications on a rolling basis so would encourage an early submission if possible. As with all application processes, there are several stages but our dedicated Early Careers Team will be on hand throughout the entire process to give you all support you need.
Salary & benefits
London starting salary: £18,750
Birmingham & Manchester starting salary: £16,500
Flexible benefits - Life assurance, Travel insurance, Income protection, Critical illness cover, Dental cover
Cycle to Work scheme
Interest free season ticket loan
Pension scheme - new employees receive 4% matched contribution by default. You can increase contributions, and the firm will match to 5%.
Medical insurance
Requirements
Excellent written and oral communication.
Good planning and organisation skills.
Ability to work well within a team.
Keen to learn, resilient and adaptable.
5 GCSEs, including Mathematics & English, grade C or above (or equivalent).