ENGIE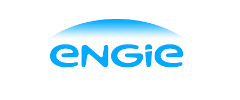 Business & Admin, Construction, Energy & Utilities, Engineering, Manufacturing
Profile
ENGIE is a leading energy and services company focused on three key activities: production and supply of energy, facilities management and regeneration. We combine these capabilities for the benefit of individuals, businesses and communities throughout the UK & Ireland.
We enable customers to embrace a lower carbon, more efficient and increasingly digital world. Our customers benefit from our energy efficient and smart building solutions, the provision of effective and innovative services, the transformation of neighbourhoods through regeneration projects, and the supply of reliable, flexible and renewable energy.
We have a range of early career opportunities for passionate, creative and dedicated individuals and an exciting future career journey. If you have the drive, we'll offer you the support, training and guidance to help you become the experts and leaders of our future.
School leaver opportunities
Go to our website to discover more.
Apprenticeships
We believe that our opportunities offer a real alternative to university, as well as helping our current employees to continue learning & developing throughout their careers.
All of our apprenticeships are paid roles, involve doing real work and support the attainment of real, industry-recognised qualifications. Designed to help teach valuable skills and give you the experience needed to help you build life-long careers within our industry, whether you are a school leaver or simply looking to change your career, we'll make sure you learn from the best.
Our apprenticeships are open to people from all backgrounds and have no age restrictions. Just like our graduate and internship schemes, if you share our vision and behaviours we want to meet you.
Apply online directly to our apprenticeships vacancies by searching 'apprentice' on our job site. We release new roles all year.
Salary & benefits
Head over to their website to discover more about their benefits and rewards.
Requirements
Requirements are role dependant.
Apply
Candidates must submit an up to date CV and a Cover Letter outlining their motivations for applying to ENGIE via our website.