EE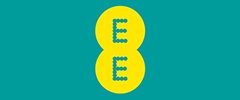 Profile
We're showing the UK how technology can make the everyday better. Our people are keeping our customers happy with great service, and our network, which has been named as the best in the UK, is keeping their digital lives connected. Since becoming part of the BT family, we've focused on creating an energising culture that makes EE an even better place to build a career. Empowered, challenged, supported and rewarded, our people are the key to our success. And the Sunday Times agrees. They've voted EE one of the Best Big Companies to Work For. This is your chance to join us.
School leaver opportunities
EE offer apprenticeship schemes, see the tab for more information.
Apprenticeships
A born problem solver, fast on your feet, keen to succeed… you may already have what it takes to be an amazing Customer Service Representative Apprentice with EE. It's not about what skills or qualifications you have, it's about having a can-do attitude and a desire to help; our brilliant training will do the rest. We look for the kind of people that will surprise and delight every customer in their own personal way. From learning how to understand complex issues and coming up with informed solutions on how to help – you'll have everything you need to wow each customer with a super service that keeps them coming back for more.
What you'll do:
- You'll receive training on how to understand and handle customer needs
- Understand how to troubleshoot problems in a quick and timely manner
- Learn how to meet targets & deliver a personalised service every time
Salary & benefits
We want to recognise and reward the great work you do in a way that suits you best.
So we offer a competitive salary and 25 days' holiday (pro rata) a year. And, depending on your role, you may be part of a generous bonus/commission plan.
That's not all, from day one we'll give you 75% discount on your personal EE mobile phone package and 30% Friends and Family discount, as well as discounted broadband and EE TV packages.
Plus there are lots of flexible benefits you can choose from too – from childcare vouchers for working parents, to travel insurance for jet-setters. All the options are designed to help you put together a package that's perfect for you.
- Dental cover
- Critical illness cover
- Life assurance
- Travel insurance
- Healthcare options
- Childcare vouchers
- Cycle2work scheme
Requirements
Requirements are role dependant, please see the job vacancies to see the qualifications and skills needed.
Apply
If you're aged 16 or over and no longer in full-time education, you're eligible to apply for an EE Apprenticeship.
Age might not be a factor, but we should make it clear that the scheme is designed for those with limited work experience and is focused on helping them develop the skills they need to build a successful career.
WHAT'S THE APPLICATION PROCESS?
The most important thing about the process is discovering if you're right for us and if an EE Apprenticeship is right for you. That's why we've created a recruitment process that helps us discover everything we need to know about each other.
Once you're ready to apply, the first thing you'll need to do is complete an application form and a short online questionnaire. The test should only take 20-30 minutes and is designed to find out if you could thrive as an EE apprentice.
Once you're through that, there's a telephone interview where you'll be asked some questions about why you want to be EE. The process ends at an in-person assessment centre – there you'll have the chance to speak to current EE employees and show us why you'd be a brilliant EE apprentice.