DSTL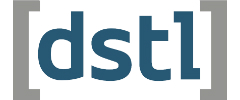 Engineering, Public Sector, Science
Profile
The Defence Science and Technology Laboratory (Dstl) is at the heart of the UK's defence and Security capabilities, ensuring that our vital and unique innovative science and technology contribute to current and future challenges. We provide the UK expertise in a spectrum of engineering and scientific fields. We work with the best people with the best ideas, and apply them in unexpected ways, much of which is operationally critical with the potential to save many lives.
We work at the forefront of defence and security research and innovation, a dynamic and rapidly evolving environment. Taking technology and push it to its limits, using creativity and innovation to solve real world problems for real world customers. Quite simply, this is work that you cannot do anywhere else. Crucially, we work with other brilliant people – collaborating with everyone from small companies and world-class universities to large defence companies and other nations. Together, we develop battle-winning technologies, based on deep and widespread research, to support UK military operations now and into the future.
School leaver opportunities
Dstl do not currently offer any School Leaver Programmes, please see their Apprenticeship tab to see more on thier exciting opportunities.
Apprenticeships
DSTL Apprenticeships include:
Mechanical and Electronics Engineers Associate Project Manager Commercial Procurement Data Analyst Software Developer Embedded Electronics System and Design Cyber and Information Systems Degree Apprentice (Digital & Technology Solutions Professional Degree)
Salary & benefits
Salaries start from £12,500 to £20,500 dependant on the level of programme
Requirements
Minimum entry age is 18, GCSEs and A levels in a similar subject may be required.
Apply
Apply via Civil Service Jobs. You will be required to complete an online application form, followed by 2 online ability tests.