Dixon Wilson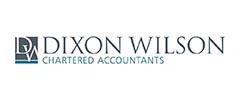 Profile
Our business
Founded in 1888, Dixon Wilson is one of the leading accountancy firms with offices in the City of London and Paris. We specialize in providing accountancy, audit, tax advice and strategic planning to private clients, companies, entrepreneurs and their businesses.
Our tax team
Our tax team believe that everyone has a responsibility to conduct their affairs ethically. As a result, we assist clients to make sure they pay the appropriate amount of tax. We provide legitimate, robust tax advice that holds up to scrutiny from tax authorities. We pride ourselves on our ability to ensure that our clients remain compliant with current legislation.
The size of our firm and the nature of our practice provides an excellent experience for our Tax Trainees. Working in one of the Firm's four multi-disciplinary workgroups as a Tax Trainee you will gain practical experience assisting mostly with tax compliance services to begin with. As you develop, you will have the opportunity to get involved with varied and interesting ad-hoc advisory projects. All of this will relate to a diverse portfolio of UK and international individual and trust clients. You will be working alongside our Tax Seniors and Tax Managers who will assist in training you to become a key part of Dixon Wilson's highly-regarded and technically adept tax team.
Your day to day responsibilities will develop your technical, professional and personal skills from day one. This will include (amongst other things) ensuring client files are kept up to date, reviewing client documents to assist the Tax Managers in determining the correct tax treatment of income/gains, preparing estimates of transactional tax liabilities, drafting clients' Self-Assessment tax returns, preparing engagement letters and client acceptance documentation, and liaising with HMRC about any matters related to your portfolio of clients.
What makes Dixon Wilson different from other firms?
We provide high quality training and support to steer your career towards success.
We place a strong emphasis on ensuring our staff remain happy, challenged, and motivated. Our staff turnover is exceptionally low. This is an indicator of a positive, healthy workplace.
The technical expertise of our partners and staff is outstanding. This is supported by the number of industry and professional prizes awarded to the firm and the staff.
Our dedication to training, with a total of 22 trainees joining every year (ACA & ATT/CTA), means the office is a vibrant and lively place to work. You will be surrounded by energetic and inquisitive trainees.
We all work extremely hard to contribute to the Firm's success, but it's not 'all work and no play' in our offices. Our dedicated Social Committee plan a diverse range of activities through the year.
School leaver opportunities
What we offer
We offer the opportunity to kick start a career in taxation without the need for a university degree! As part of our School Leavers Programme you will combine work with studying the combined pathway for the nationally recognised professional qualification ATT (Association of Taxation Technicians) & CTA (Chartered Tax Adviser) the highest level tax qualification in the UK. These form part of a 3-year, Level 7 apprenticeship programme with Dixon Wilson.
In addition to your salary, we pay all the costs towards your professional exams including tuition courses, study manuals, textbooks, and examination fees for the first sitting. During the School Leavers Programme you will receive paid study leave to attend the tuition courses and exams, in addition to your annual holiday.
Apprenticeships
Dixon Wilson run a Level 7 Apprenticeship/School Leaver Programme. See the 'School Leaver Opportunties' section for more information.
Salary & benefits
Trainees are paid at current market rates and in addition receive salary increments throughout the training contract, upon successful completion of examinations.
The London working hours are Monday-Friday 9am-5pm with an hour for lunch. If you are required to work overtime this is paid at the relevant hourly rate. Trainees are entitled to 21 days holiday and paid study leave. A pension scheme is also available to all trainees.
Requirements
You will need to be on target for, or have achieved at least a 112 UCAS tariff (excluding General Studies) from up to three full A-Levels (or equivalent), and a Grade C or 4 or above in GCSE (or equivalent) English Language and Mathematics. (Please ensure you detail your academic achievements/predicted results on your CV as per our application process below)
Excellent written and oral communication skills
Willingness to learn
Adaptability
Self-motivation
Commitment to achieve success in examinations and delivering a first-class professional service to our clients
Be available to start in August 2021
Evidence of eligibility to work in the UK for the duration of the 3-year training contract
Apply
Interested? To apply please send us your CV and a covering letter to careers@dixonwilson.co.uk Your letter should include your reasons for considering a school leavers scheme and your interest in studying for the ATT/CTA. Your CV should detail your academic achievements/predicted results. In addition, please let us know why you have chosen to apply to Dixon Wilson.
You will be informed of the next stages of our recruitment process if you are successful in your application.