DAC Beachcroft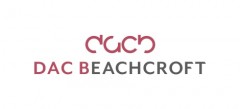 Business & Admin, Human Resources, IT, Law
Profile
DAC Beachcroft is a leading international legal business with offices across the UK, Europe, Asia Pacific and Latin America employing over 2400 people. Our employees are our most valued asset, and we are passionate about attracting and nurturing the best talent the global market has available. We are proud to provide an inclusive and supportive platform for our employees to develop and excel. Our firm has helped shape the careers of some of the UK's leading lawyers and most innovative support staff. We take great pride in ensuring that our employees are valued and understand how their involvement is directly impacting on the success of our firm. We know we could not have got to where we are today without the valued efforts of everyone in our business.
School leaver opportunities
DAC Beachcroft do not currently offer school leaver programmes.
Apprenticeships
DAC Beachcroft currently offer Paralegal apprenticeships and Business Services apprenticeships (HR, Business Administration, IT, Finance).
An apprenticeship at DAC Beachcroft provides commercial experience in a legal environment combined with on-the-job learning, training and assessment. As well as developing technical skills, you will also build on your business and personal skills that will equip you for a successful career with DAC Beachcroft.
The apprenticeship will include:
A knowledge-based "technical certificate" - tested through an exam
A skills-based qualification - tested through workplace assessment
Functional skills elements (ICT, Maths and English) if required - tested through exams (depending upon your GCSE grades you may be eligible to apply for exemption from the functional skills element).
Learning will be delivered via a combination of:
Online learning
Face to face sessions
On-the-job training
If you are looking to join us as an apprentice, you will find that we offer an experience that will help to broaden your horizons. Being part of the DAC Beachcroft team means that you will have various peers at a similar level who will be able to support you and help you to grow your network and skills. We have a wealth of resources and technology as well as state-of-the-art working spaces, and are committed to developing and enabling our people to be the very best that they can.
Whilst studying you will be supported by a personal tutor and apprentice student manager and at work, you will be assigned an on-the-job supervisor. They will work together to support you and monitor your progress and ensure you receive the required training. All of your studies will be paid for by DAC Beachcroft. You will have allocated time to study and attend classes at BPP and you will also be given time off for exams.
Salary & benefits
We offer competitive salaries and there are a number of Benefits at DAC Beachcroft LLP which are aimed to enhance your working environment. We offer a range of core benefits including pension, life assurance, private medical insurance and group income protection as well as flexible benefits that you can choose to opt into. Our flexible benefits package helps to promote the wellbeing of employees and includes bikes to work, childcare vouchers, season ticket loans and discounted gym memberships. We also offer modern and flexible working environments with on-site subsidised cafes and restaurants, bike storage facilities and showers. Additionally, there are a variety of opportunities to network and meet new people including sports and social clubs and regular company events.
Requirements
We pride ourselves on attracting the very best talent to work with us at DAC Beachcroft and have a unique culture which brings together the skills and experience of a diverse range of people.
We are looking for people with a wide range of abilities, skills and personalities, who have the potential to contribute to our growth and success. We are looking for people with ambition and who are organised and prepared to work flexibly and in what can be a considerably demanding sector.
Business Services apprenticeships:
You will need to have at least five GCSEs at A* to C grades, including Maths and English, as well as an interest in your chosen career area.
You will also need to have strong IT skills including Microsoft Word and email.
Paralegal apprenticeships:
As well as having an interest in law and business you will need to have an awareness of the work that we do, as well as at least five GCSEs at A* to C grades, including Maths and English, and a minimum of 112 points (CCC) at A Level or equivalent.
You will also need to have strong IT skills including Microsoft Word and email.
Apply
Visit our Careers page to see which roles are available and apply via the links available: