Cadent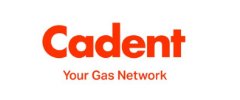 Energy & Utilities, Engineering
Profile
At Cadent, we get gas to where it needs to be. And as the nation's trusted energy network, we've the scope to get ambitious engineering apprentices where they want to be too. Engineering experience isn't necessary. If you have talent, potential and plenty of drive, there'll be no stopping you. From full training and early responsibility, to the chance to gain a qualification, new experiences and sought-after skills, it's all here. If you can't wait to get your career started, join an industry leader that knows how to keep your energy flowing.
School leaver opportunities
Cadent offer a fantastic Apprenticeship Scheme, see the apprenticeship tab for more details.
Apprenticeships
As part of our talented Repair Support team, you'll keep the nation safe. Partnering with an expert in the field, you'll quickly learn the right ways to keep the energy flowing by responding to gas escapes, day or night. Working outdoors on gas mains and liaising with the public, you'll be the friendly face of Cadent in the community. It's your chance to develop new skills, gain experience and use the specialist equipment needed to build a strong future in engineering.
Our Emergency Response apprentices become the future gas experts. After being fully trained by experienced professionals, you'll be qualified to act as the first responder to gas escapes across the network. It's an exciting role, as every day is different and you'll know that your work has a vital part to play in keeping our customers safe and supplied with the gas they need round the clock. Often working out of hours and alone (with support on hand if you need it), you can look forward to a long, satisfying career.
Salary & benefits
A starting salary of £16,305 that increases each year of your apprenticeship, fully expensed travel and accommodation, 33 days' holiday, a pension scheme, £200 towards driving lessons and even more allowances if you live in London.
Requirements
A minimum of 5 GCSE's at grade A* - C or 4 – 9 (or equivalent) for Emergency Response Apprenticeship.
A minimum of 3 GCSE's at grade A* - C or 4 – 9 (or equivalent) for Repair Support Apprenticeship.
Apply