Burges Salmon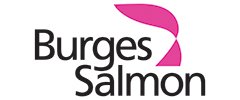 Profile
If you are interested in working for a leading law firm based in the centre of Bristol, an Apprenticeship with us could be just what you are looking for. We are passionate about developing and nurturing talent in both our legal and business professional teams.
An Apprenticeship will give you practical insight into a career in the legal sector and help you to develop transferable skills that will be valued in any profession. Work experience is a huge asset to your CV whatever route you decide to take in the future showing curiosity, commitment and initiative, whilst strengthening self-awareness and commercial acumen alongside.
School leaver opportunities
Burges Salmon do not currently offer any school leaver programmes.
Apprenticeships
Legal Apprenticeship
This programme is based on the Trailblazer Level 3 Paralegal Apprenticeship. In addition, our training provider, BPP, will provide you with further learning and assessment that will enable you to be awarded a Certificate of Higher Education - Legal Services. This additional feature is the equivalent of the first year of a university degree (Level 4). If you are awarded the Certificate of Higher Education, you will be able to proceed straight into the second year of the Level 7 Solicitor Apprenticeship.
Business Professional Apprenticeship
This programme will enable you to achieve the Level 3 Business Administration award. We see this at the first step in your career at Burges Salmon and are keen to retain bright, talented individuals.Through the programme, you will have gained experience and insight into a wide variety of business professional careers, giving you a clear idea of what to do next. With this in mind, we are keen for you to stay will us and grow even further in the area you are best suited supported by our excellent development programmes and associated professional qualifications.
Salary & benefits
Salary
You will be earning money from day one. At £16,000 pa, our starting salary is very competitive and above the national living wage. In addition to this, you will benefit from our extensive benefits and rewards scheme, including a firm wide bonus, travel season ticket loans and discounted gym membership.
Benefits
Whether you have always known that you want to work in the legal profession or you simply want to gain experience of working in a professional services environment, the completion of an Apprenticeship will open many doors.
At the end of your apprenticeship you could:
· Complete further qualifications in your chosen profession. We are not saying that you can't have a change of career in the future, but we are committed to nurturing and developing the brightest talent.
· Go to university. Completing our Apprenticeship doesn't mean closing the door to further study. Starting on a two year Apprenticeship means you have the opportunity to find out if learning in the workplace is right for you. If you decide that you want to experience university you can still do so at the end of the two years, but with the added benefit of valuable work experience and transferable skills.
Requirements
We are looking for people who can demonstrate a can-do attitude, who are willing to learn and are committed to the opportunity. We are also looking for...
Desired skills
· Team work: our people genuinely enjoy working together and we are proud of our highly collaborative culture. We are looking for individuals who like working with others and are able to contribute to a team.
· Communication: our business is based on people so communication skills are important whether through email, on the phone or face-to-face.
· Attention to detail: Our work can involve complex information so we are looking for people who have a good eye for detail.
· Ability to work with technology: most of the work we do is done on computers. Although full training will be given you will need to be familiar with programmes such as Microsoft Word and Excel.
Personal qualities
· Enthusiastic and motivated to learn new things: there will be lots of new things to learn but if you have a positive, can-do attitude, you will thrive.
· Reliable: we are looking for people who have a conscientious approach to work and can be relied on to be on time and complete work that is allocated to them.
Academic Entry Requirements
· GCSEs: grades 4 and above are essential. (A to C under the old scoring system). You will need to have achieved at least a 6 in Maths and English (B).
· A Levels: BBB or equivalent.
Please note that the entry requirements listed above apply to both our Legal and Business Professional Apprenticeships.
Apply
Applications for our apprenticeships are currently closed but will open in December 2019 for our 2020 intake.