BP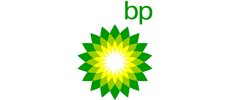 Business & Admin, Energy & Utilities, Engineering, Science
Editorials
Profile
There's a lot to be part of at bp. We're reimagining energy and transforming our business - driving down emissions, growing our low-carbon energy business, and forming partnerships around the world. Come and be part of our progress – and transform your own future too by joining one of our apprenticeship programmes.
School leaver opportunities
Apprenticeship programmes at bp You'll enjoy the best of both worlds - formal learning and on-the-job experience. One of our apprenticeships will give you the perfect foundation to your career and prepare you for opportunities that could even take you around the world. You'll be given full support throughout your apprenticeship. The bp HR early careers team will be on hand, and you'll be guided at every step by an experienced mentor. At the end of the scheme you'll have gained a nationally-recognized qualification, perhaps even a degree. We have apprenticeship opportunities in many areas. Choose an opportunity in People & Culture (HR), Trading & Shipping, Engineering, Business, Digital or Finance.
Apprenticeships
Salary & benefits
Digital (Foundation)– £22,100 + £3,000 sign on bonus + benefits
Finance (Degree) – £24,100 + £3000 sign on bonus (coming soon) + benefits
Engineering (Degree) - £24,100 + £3000 sign on bonus (coming soon) + benefits
Customer & Products, Digital & Business (Foundation & Degree) From £22,100 + £3000 sign on bonus+ benefits
People & Culture (HR) (Foundation & Degree)– From £22,100 + £3,000 sign on bonus + benefits
Trading & Shipping - £30,800 + £3,000 sign on bonus + benefits
Requirements
Hold a valid passport/birth certificate/residence permit
AND NI number
AND must have lived in the UK and/or EU for 3 years prior to apprenticeship start date
AND the planned apprenticeship offers substantive new skills and knowledge in your existing or new role
AND must not be undertaking another apprenticeship at the same time
Grade 4 (C) in GCSE Maths & English (or equivalent)*
Apply
There's more to our work and a career with bp than you could possibly imagine. So, the next thing to do is get online and experience it for yourself. The closing date to apply is 31st January 2023. To find out more and apply, go to www.bp.com/uk-apprenticeships