BP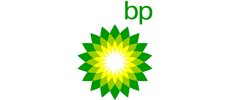 Business & Admin, Energy & Utilities, Engineering, Science
Editorials
Profile
From finding, developing and producing oil and gas resources to refining, manufacturing and selling related products directly to customers and on markets all over the world, BP keeps us all moving. It continually looks to develop innovative ways of lowering emissions while meeting the world's growing energy needs.
It takes a diverse group of talented people to create change on this scale - engineers, automotive experts, geoscientists, chemists, accountants, analysts, technologists, traders and more. BP's early career programmes offer incredible support and the chance to make a real contribution. See it as a platform to become a leading professional in trading, science, engineering, or business, and keep advancing. From the start, you'll have access to a wide support network from senior leaders to current graduates. You'll also gain skills and experience and learn about our focus on teamwork, respect and ambition.
School leaver opportunities
The supply and trading school leaver programme is an alternative to university that provides you with the relevant skills and experiences needed to succeed in a business role. You will receive the appropriate development needed to be a high performing and valued employee.
The supply and trading school leaver programme aims to provide you with the foundations to build a long term, successful career with us. You will be placed in 4 different front office roles as an active member of your team. You would receive on the job learning and be line managed and coached by senior members of your team.
The programme offers:
•A 5 year structured training and development programme.
•Four job rotations in front office roles and have the opportunity to be involved in a wide range of commercial activity in our oil, gas and shipping sectors such as:•Analysing market data
•Working with product control
•Working with the derivatives marketing team
•Supporting commercial trading as part of a financial team
•A buddy and a mentor will be assigned to you to help support and advise you on your desired career path.
•We will work with you to determine the best career path that could take you into commercial operations, trading or other parts of supply and trading.
At the end of the 5 year programme we will help you secure a permanent role in the organization in your chosen occupation. Alternatively, for those interested in a career in trading you will have the opportunity to become a trader.
Requirements
We look for school leavers with A-Level ABB or above grades, International Baccalaureate 27 or above or a BTEC Extended Diploma DDM or above along with the determination and passion it takes to flourish.
Apprenticeships
On our HR Degree Apprenticeship you'll enjoy plenty of on-the-job experience, with 20% of your time dedicated to formal learning. This will include core degree activity, as well as access to our own internal HR learning and development, to help you develop technical, business and behavioural competencies.
You'll have full support from your apprenticeship training provider and the BP HR early career programme team – as well as regular structured feedback on your development, progress to date, and next steps. In addition, you'll be guided at every step by an experienced mentor and buddy.
The degree apprenticeship programme is based at our International Centre for Business and Technology (ICBT) in Sunbury-on-Thames. From time to time you may also be required to travel to our central London offices.
To excel as an HR professional, you need to understand business strategy, how the business works and how to get the best out of people to support business goals. That's why, on our HR Degree Apprenticeship, we'll help you study for your Business Management degree. You'll have the opportunity to take everything you learn from your studies and apply it directly to the business, which will help you while you develop your career as an HR professional in a world-leading multi-national organization.
On this four-year programme, you'll split your time between a number of exciting roles. Each role will give you a comprehensive introduction to BP, our businesses and our HR function. In these rotational roles, you'll gain knowledge of the sub-disciplines within HR, and develop the technical, business and behavioural skills you'll need to become a well-rounded HR professional.
•Your first 12 months: building skills
Your first year will be spent in HR services to give you a fundamental appreciation of how HR operates, developing your understanding of HR policy, advice, systems, process and employee experience. This foundation will be invaluable as you move into your next rotations.
•The next 36 months: broadening your development
Your first year is followed by two rotations in a specialist or business facing HR role, depending on the requirements of your study plan and available opportunities across HR at the time.
•Aligning with our graduate programme
You will be developed alongside our HR graduates and will part of that broader early career community. If you meet the programme requirements and successfully complete your Business Management degree, you'll formally graduate from the programme after four years.
•After qualifying: a rewarding career
Beyond formal early career programmes, BP employees tend to move roles every two to four years (subject to performance and experience)
Salary & benefits
Apply