Balfour Beatty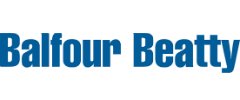 Profile
How do you make the world a better place?
Whether it's an airport or a power plant, a rail network or a hospital, the projects we deliver make daily life better for millions. Join us as an apprentice, and you'll be a big part of them.
Earning while you learn, you'll get involved in fascinating and vital work. You'll work with cutting-edge tech and experienced professionals who know their stuff, and who'll support you to build your skills. In no time at all, you'll be delivering work that really does make the world a better place.
Our apprenticeships include:
Civil and Mechanical Engineering
Quantity Surveying
Plant Maintenance
Electrician
Highways Maintenance
Construction Management
Digital Engineering
Planning
IT, Data and Software Support
Finance
Health, Safety, Environmental and Sustainability
Procurement
Business Support & Admin
This is your chance to build a career that shapes the world around you. Visit our site to find out more.
School leaver opportunities
We are looking for the next generation of infrastructure experts to deliver our iconic projects.
Through our range of apprenticeships and graduate schemes, we offer outstanding opportunities for career development.
Apprenticeships
We offer:
Intermediate, Higher and Advanced apprenticeships. We have opportunities in electrical and mechanical engineering, plumbing, maintenance operations, street lighting, highways maintenance and construction operations. You can also earn while you learn with our Professional Apprenticeship scheme.
Business apprenticeships in finance, procurement, human resources, information technology, business administration and health and safety.
You can gain a degree and become a Chartered Surveyor, Construction Manager, Incorporated Engineer or Architectural Technologist with our Degree Apprenticeship programme.
Salary & benefits
We offer a competitive salary and a flexible benefits package. Your professional institution fees and training will be covered.
For more information about what you can expect as a Balfour Beatty Apprentice and what's involved in the scheme visit the website and view the profiles of our current apprentices across the Group.
Should you require any additional support with your application, please contact emerging.talent@balfourbeatty.com
Closing Date – applications are open until 29th April 2018, however we reserve the right to remove adverts should the roles be filled before this date.
Applicants are therefore encouraged to apply as early as possible as CVs will be reviewed and candidates selected on a rolling recruitment basis.
Balfour Beatty is an equal opportunities employer and has been accredited with the Positive About Disabled People ("Two Ticks") symbol and we are a member of Stonewall's Diversity Champions programme.
Requirements
Requirements vary across Balfour Beatty's different programmes. To find out the entry requirement for individual schemes, just take a look at any of the vacancies advertised or contact our emerging talent team on: emergingtalent@balfourbeatty.com