Balfour Beatty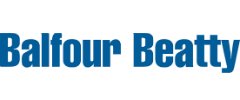 Construction
Advanced Apprenticeships, Degree Apprenticeships, Higher Apprenticeships

Overall Ranking

87th

Overall score

74.6%
| Category | Ranking | Score |
| --- | --- | --- |
| INTERMEDIATE APPRENTICESHIPS | 27th | 74.6% |
| PROPERTY & CONSTRUCTION | 8th | 74.6% |
Profile
We finance, design and build the structures that underpin our daily lives. With over 100 years' experience, we create and care for the infrastructure that enables societies and economies to grow.
We work throughout the UK and USA, with businesses in Canada, the Middle East and South East Asia. Our expert teams are trusted to deliver a wide range of services across a variety of sectors.
With us you will develop expertise in:
Civil engineering
Construction
Rail engineering
Highways services and asset management
Ground engineering
Mechanical and electrical engineering
Project finance
Structural repair and maintenance
We also have other opportunities such as:
Business Management
Finance
Customer Service
And many more..
Together we will shape the future of engineering.
To meet our people and find out how the next generation of experts is shaping our business, follow the links below.
http://www.balfourbeatty.com/meetourpeople
School leaver opportunities
We are looking for the next generation of infrastructure experts to deliver our iconic projects.
Through our range of apprenticeships and graduate schemes, we offer outstanding opportunities for career development.
Apprenticeships
We offer:
Intermediate, Higher and Advanced apprenticeships. We have opportunities in electrical and mechanical engineering, plumbing, maintenance operations, street lighting, highways maintenance and construction operations. You can also earn while you learn with our Professional Apprenticeship scheme.
Business apprenticeships in finance, procurement, human resources, information technology, business administration and health and safety.
You can gain a degree and become a Chartered Surveyor, Construction Manager, Incorporated Engineer or Architectural Technologist with our Degree Apprenticeship programme.
For more information on Balfour Beatty's school leaver jobs, please visit our website: www.balfourbeatty.com/careers
Salary & benefits
You will receive a competitive salary dependent upon your role, plus an array of benefits. Benefits vary across our businesses but generally include a pension scheme, participation in our flexible benefits programme (so you can choose the package that is right for you), the ability to join the Share Incentive Plan (SIP) and up to 25 days holiday per year. You may receive a travel allowance or company car and some areas of the business also help towards professional institution fees. Your salary will rise with qualifications achieved and experience gained.
Diversity and acceptance are the foundations of our business. Our inclusive culture helps us develop as a strong, dynamic organisation.
Our diverse teams, made up of different disciplines, expertise and backgrounds, enable us to deliver our world class projects.
We have created a set of Affinity Networks to enhance our performance by encouraging collaboration between teams, creating stronger alliances with our customers and engaging of our people.
These Networks include:
- Women in Business
- Multi-Cultural
- Multi-Generational
- Ability
- LGBT
Requirements
Requirements vary across Balfour Beatty's different programmes. To find out the entry requirement for individual schemes, just take a look at any of the vacancies advertised or contact our emerging talent team on: emergingtalent@balfourbeatty.com