Atkins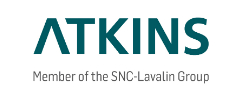 Construction, Design, Electrical, Energy & Utilities, Engineering, Environmental, Management, Surveying, Transport & Logistics
Profile
Atkins, a member of the SNC-Lavalin Group, is a leading global consultancy with over 80 years' design and engineering expertise. With us, you'll join a team of people who ask questions, who dare to see things in a different way and want to build a better world.
We're driven to discovering new ways to answer the world's biggest challenges, to help clients bring complex projects to life and ultimately make a real difference to people's lives globally. We have over 18,000 employees worldwide and offices across the UK, Europe, the Middle East, North America and Asia Pacific. Our work covers a variety of sectors including transportation, water, defence, energy, aerospace and infrastructure, and we're proud to work with major global clients such as the UK Ministry of Defence, Heathrow Airport and High Speed 2.
SNC-Lavalin are a fully integrated professional services and project management company. Together, Atkins and SNC-Lavalin create one of the largest global engineering and project management consultancies in the world, with approximately 50,000 employees, operating across 50 countries. With Atkins, you'll be in great company.
School leaver opportunities
Atkins don't currently offer School Leaver programmes, please see Apprenticeship tab to find out more.
Apprenticeships
We offer four levels of apprenticeships at Atkins:
- Advanced Level 3: The Advanced level is the equivalent to 2 A level passes and to be eligible the candidate will need to have acquired at least 5 passes at GCSE level. An Advanced apprenticeship involves the apprentice working towards work-based learning qualifications such as an NVQ and knowledge-based qualifications (such as BTEC Diplomas, Awards and Nationals) relevant to the sector worked in.
- Higher Level 4 or 5: The Level 4, higher apprenticeship is the equivalent to a higher education certificate or diploma and a higher level 5 is equivalent to a foundation degree. To be eligible the candidate will typically be required to have studied to A level or equivalent standard. The apprenticeship will involve work-based learning towards qualifications such as NVQs, BTECs and Foundation degrees relevant to the sector worked in.
- Degree Level 6: The Degree apprenticeship is the equivalent to a bachelor's degree. To be eligible the candidate will typically be required to have studied to A level or equivalent standard. Degree apprenticeships are a new education route recently launched by the Government. They bring together the best of higher and vocational training and enables the apprentice university study as well as the invaluable on-the-job training relevant to the sector worked in.
- Degree Level 7: A level 7 is a Masters equivalent apprenticeship, to apply for a level 7 apprenticeship you would typically need to have an undergraduate degree or equivalent. An ideal apprentice would be an ambitious and self-motivated graduate with an upper second class or higher award. The level 7 apprenticeship also provides a route towards the knowledge, experience and competence required to apply for recognition by various charterships such as; INCOSE as a Certified Systems Engineering Professional (CSEP) and to apply to be registered by the Engineering Council as a Chartered Engineer (CEng).
Salary & benefits
The apprenticeship scheme at Atkins is designed to support you into the world of work. In appreciation for being part of the team, we offer a range of holistic benefits. It's an important part of how we attract and retain our people. Our benefits package gives you the ability to tailor your package to suit your personal circumstances. Options include pension and life assurance, the cycle to work scheme and the ability to buy up to 15 days of extra holiday. Some of our flexible benefits include:
- Flexible holidays
- 25 days annual leave per year. Option to buy an additional 15 days or sell up to 5
- Pension plan
- Season ticket loan
- Bike4work scheme
- Mobile phone discounts
- Health club and leisure discounts
- 2 volunteer days per year
- Flexibility to structure your week around work, study and exams
Requirements
See standard requirements on the Apprenticeships tab but please always check with your learning provider as they do vary on occasion.