Atkins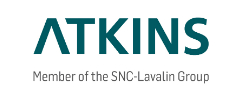 Construction, Design, Electrical, Energy & Utilities, Engineering, Environmental, Management, Surveying, Transport & Logistics
Profile
Our world is changing faster than at any other time. The world's population is increasing dramatically. Climate change is touching all corners of our planet. And our natural resources are dwindling.
By 2055, three quarters of us will live in cities, putting infrastructure and transport systems under extreme pressure.
So how will our built environment cope?
It's a question Atkins is working hard to answer. As one of the world's leading design, engineering and project management consultancies, we're helping to create a world where lives are enriched through the implementation of our ideas.
Now it's your turn to help us.
Explore the opportunities and discover why you should be joining us as we lead the world into the future.
The design, engineering and project management industries are exciting sectors to work in. From shaping landmark buildings to looking after the environment or helping people travel around our cities more easily, the variety of work and travel opportunities mean there's never a dull moment in this industry.
Our apprenticeship programme could be the perfect start to your career. You'll learn something fascinating every day, study towards a qualification and get paid for it! You'll not only be helping to transform the world around you, but your own future too. Sound good?
School leaver opportunities
Atkins don't currently offer School Leaver programmes, please see Apprenticeship tab to find out more.
Apprenticeships
Our business areas:
Aerospace, Defence, Security and Technology: Our clients across the aerospace, defence, security, intelligence and government sectors represent some of the biggest names in the UK's fastest moving industries. By joining our team, you'll have the chance to work across mission critical industries, to contribute to the security and resilience of our nation, or to exploit advanced technology in order to help our clients not only meet, but embrace these exciting times.
Energy: We are the engineers designing, caring for and extending the life of energy infrastructure to keep our homes warm and our industry moving. We have the expertise and the drive that can push boundaries to improve lives, to protect our planet and to ensure prosperity through secure and affordable energy.
Faithful+Gould: We are a worldwide integrated project and programme management consultancy. We advise on some of the world's most exciting construction projects – from giant petrochemical plants to the world's tallest hotel, and from London's Heathrow Airport to the Freedom Tower in New York.
Infrastructure: Whether it's an airport, a transport interchange, a university campus or the world's first tidal lagoon, we love creating outstanding places that respond to the needs and resources of a contemporary world. Across all our markets we touch every aspect of social and economic infrastructure.
Transportation: Building an integrated and sustainable transport network fit for the 21st century is what we do. We connect people and places to drive economic growth and to enrich lives. From smart motorways, city metros, high-speed rail and driverless cars, we shape the future of transport infrastructure around the globe and keep the world moving forward.
Case studies
Transportation's Katrina Ho is one of our newest apprentices. She joined Atkins in August 2016 and is making the most of her opportunities to go out on site: "Being an apprentice with Atkins enables me to get hands-on experience and work with people who have been in the industry for years, as well as studying a higher qualification part-time. I've recently been put on a job to inspect pipe bridges for Severn Trent Water. This means I get to go on site every few weeks to inspect the pipes, then write the reports back at the office. Being on site is a great opportunity to learn as you have a real-life situation to apply knowledge to, and writing reports has helped me improve my engineering vocabulary."
Harry Molyneaux also joined us in 2016 and says he's been on a huge learning curve ever since: "So far in my time at Atkins I've been working on many different types of projects, ranging from structural detailing through to flood defences; I learn something new every day! I've thoroughly enjoyed my first six months at Atkins. I've met some amazing people, gained a vast amount of knowledge and have clear visibility of my future within the industry."
Robyn Williams is in her second year and says she's gained valuable experience that has set her up for a rewarding career: "My aspiration has always been to work in an area which is both diverse and exhilarating, and this is one of the many reasons I applied to become an apprentice here at Atkins. Through working on real life projects in Transportation, I believe my skills have developed immensely. Seeing the finished result of projects I've worked on is very satisfying and I'm looking forward to being part of more great projects in the future."
Atkins offer the following:
- Advanced Level 3
- Higher Level 4 or 5
- Degree Level 6
Visit the website to find out more!
Salary & benefits
Rewards and benefits
We're one of the world's most respected design, engineering and project management consultancies and we offer our people plenty of opportunities. When you join us you'll be on the job from day one. You'll be a paid, full time and permanent member of our team and you'll take part in an accredited day or block release training programme. That means you're getting the practical skills and technical knowledge you need to complete a recognised qualification with the industry experience that will help you reach your potential.
Our mentors will support you as you progress through your studies and you'll be able to keep track of your progress with our professional development and performance reviews. When you're in the office or on site you'll become one of us, learning from industry leaders. We'll help you find a career path that's right for you and understand what steps you'll need to take next to pursue it.
In addition to a competitive salary, Atkins offers a fantastic range of benefits, which you can tailor to suit your own health, wellbeing, financial and lifestyle choices. All the information you need to know is available on our dedicated benefits portal; your reward, which is available to access 24/7 from any device: https://www.yourrewardatkins.com
What's more, Atkins supports volunteer days in the UK. So you can take up to 2 days each year to take part in fundraising activities, carry out community work or whatever is close to your heart.
And last but not least, at Atkins we create a great community, with over 80 talented individuals joining our apprenticeship programme each year, participating in sports, charitable and social events - achieving and having fun together!
Requirements
Requirements for Atkins roles are as follows -
Level 3: At least 5 GCSEs or equivalent including a minimum of a grade B OR 6 in Mathematics and a C OR 4 in English Language
Level 4: At least 5 GCSEs or equivalent including a minimum of a grade B OR 6 in Mathematics and a C OR 4 in English Language. Three A Levels Grade C or above (ideally one being in a STEM related subject) OR alternatively a BTEC level three with a minimum of two A levels (C and above) OR equivalent
Level 6: At least 5 GCSEs or equivalent including a minimum of a grade B OR 6 in Mathematics and a C OR 4 in English Language. Three A Levels Grade C or above (ideally one being in a STEM related subject) OR alternatively a BTEC level three with a minimum of two A levels (C and above) OR equivalent
Apply
Our selection process aims to ensure we recruit the best people on to our apprenticeship programme and we hope it will offer you the opportunity to showcase your talents and really shine!
Click Apply now!