AstraZeneca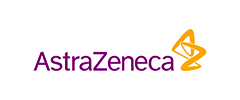 Profile
AstraZeneca Pharmaceuticals was created in 1999 out of a merger between Astra AB of Sweden and the Zeneca group Plc of the UK, creating one of the leading pharmaceutical companies in the world.
The company has a presence in over 100 countries in Europe, the Americas, Asia, Africa and Australia. The company has several dedicated R and D facilities at 16 locations, employing 12,000 professionals, apart from 27 manufacturing plants across 19 countries.
In the UK, the company operates out of eight main locations—Alderly Park, Avlon, Brixham, Charnwood, Edinburgh, Horizon Place, Macclesfield and London. Over 8,000 employees work in these locations, across functions spanning Sales and Marketing, R and D, Manufacturing and Business Services.
AstraZeneca is an employer of choice for people interested in a scientific career within the area of drug research and medical treatments.
The company offers multiple opportunities to individuals at various levels: from school leavers to professionals with PhDs and other advanced degrees.
Intellectual capital is the foremost and vital resource in AstraZeneca's strategy for continued growth and success and the company recognises that people engagement is a crucial factor in this strategy.
Hence, the company offers an elaborate and comprehensive employment package, comprised of bespoke training and development programmes for personal and professional growth; an attractive compensation package inclusive of numerous benefits and bonus payments made up of cash payments and ownership of company shares; work opportunities across multiple locations within the UK and the worldwide network; and a well-defined career path in different functions for outstanding performers.
AstraZeneca is well-known as one of the top pharmaceutical companies in the world, covering the development, manufacture and marketing of drugs and treatment therapies for various diseases and medical conditions such as cardiovascular, gastrointestinal, respiratory, neurological and other conditions, plus infectious and killer diseases such as cancer, AIDS, etc.
The overall business is divided into four core areas of operations—Business Support; Manufacturing and Operations; Research and Development; and Sales and Marketing.
The company's corporate headquarter is based in London and the main R and D hub is at Sodertalje in Sweden. Across the globe, AstraZeneca employs over 60,000 people in multiple locations across Europe, the Americas and Asia.
School leaver opportunities
View website.
Apprenticeships
View website.
Salary & benefits
View website.
Requirements
View website.