Accenture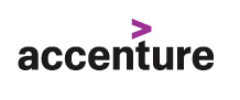 Profile
We are Accenture. We work in many different sectors to help businesses, charities and even governments achieve higher performance through the latest technology. We smooth out their processes, improve their customers' experiences, save them money and increase their productivity.
Although you might not be familiar with us, there's a good chance you've seen our work – after all, we've delivered projects for some of the biggest household names around. Take the RBS 6 Nations Official Championship App for instance, or the biometric passport readers at the gates of Heathrow Airport. We work with the very latest technologies and many of the projects we work on change the world.
School leaver opportunities
School Leaver Programme – Horizons
Horizons is an eight-month paid scheme specifically for people in their second year of college or upper sixth form. It's the perfect mix of real-work experience and training and will show you what it takes to be a high-performing professional in consulting and build your talents, abilities and technical skills. What's more, you'll then have the chance to join us for a paid Summer Vacation Scheme and have soft skills training and mentoring alongside your degree. If you continue to do well, you could be offered a graduate position before you've even finished your degree. In short, this could be the first step towards a lasting career in consulting.
>Visit our careers website to find out more.
Apprenticeships
Degree Apprenticeship
We currently have apprenticeship opportunities in Client Delivery and Operations, where we deliver the solutions, software and application development that helps make business and communication easier for our customers. This means our apprenticeships are not only the ideal opportunity to indulge your passion for technology, but also to learn, grow and reach your full potential.

You'll be based in London, take on a real job with salary to match, and get to work with ground breaking technologies. By the end of your expert training, you'll come away with a degree level qualification and all the experience you need to get your career off to a great start.

The Degree Apprenticeship, which lasts for three years, is open to candidates with A-levels or equivalent, and results in a BSc in Digital & Technology Solutions. During this apprenticeship, you'll be kept busy with a mix of on-the-job experience as well as structured training and courses.
Salary & benefits
Visit Accenture's Apprenticeship and School Leaver opportunities to find out more about the rewards and benefits that they offer.
Requirements
We have two routes to our Degree Apprenticeship:
The Level 3 Apprenticeship, which does not require any academic qualifications. The apprenticeship lasts for 4 years, starts with a Level 3 Software Development Apprenticeship in the first year followed by the degree programme.
The Level 4 Apprenticeship, which lasts for 3 years is open to candidates with 200 UCAS points across 2 or 3 'A' Levels with an equivalent of 80 points under the 2017 UCAS Tariff – Preference may be given to students with an A-level in a STEM subject
Apply
To apply to Accenture's school leaver programme or apprenticeship scheme, click on the links below: